The 'PG Bhojanshala' family is a facsimile of a person's handwriting and is provided in Bold.

On the right, you can see examples of PG Bhojanshala and PG Mansa (Bold), sized and spaced so that the height of the ਸ is he same and also, the leading has been adjusted so that the lines are equally spaced. In this way, you can see that with these two fonts, the ascenders and descenders are roughly the same in relation to the body of the line content.

Whereas Mansa has a slope to the left, as though somebody who is left-handed as written it, Bhojanshala has roughly the same slope to the right.

One other thing to note is that the body text of Bhojanshala fits into a smaller space and together with the letter-spacing, is better suited to small writing such as that in letters or, as suggested by the name, in the hand-written notes that waiters produce for restaurant orders - in the case of the first example below, the order from the English restaurant in India in the famous 'going out for an English' sketch from the British hit comedy, Goodness Gracious Me.

As always, the font characters are in the Unicode space for Gurmukhi and in the phonetic ASCII range.

Note that the Adhak and the Tippee are fairly wide so if you find that they have collided with another above-the-line feature such as a sihari, you can use the short space mapped to the underscore key to add extra space with a line as required.

Example of artwork with PG Bhojanshala . . .
click on the image to open it up, full-sized, in another tab...
The image on the right is 1920x1080p so you can set it as your desktop wallpaper and have a closer look at it if you want.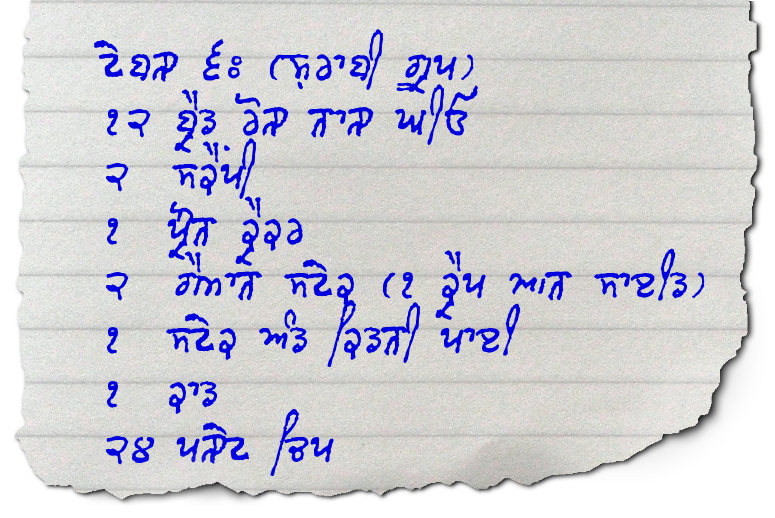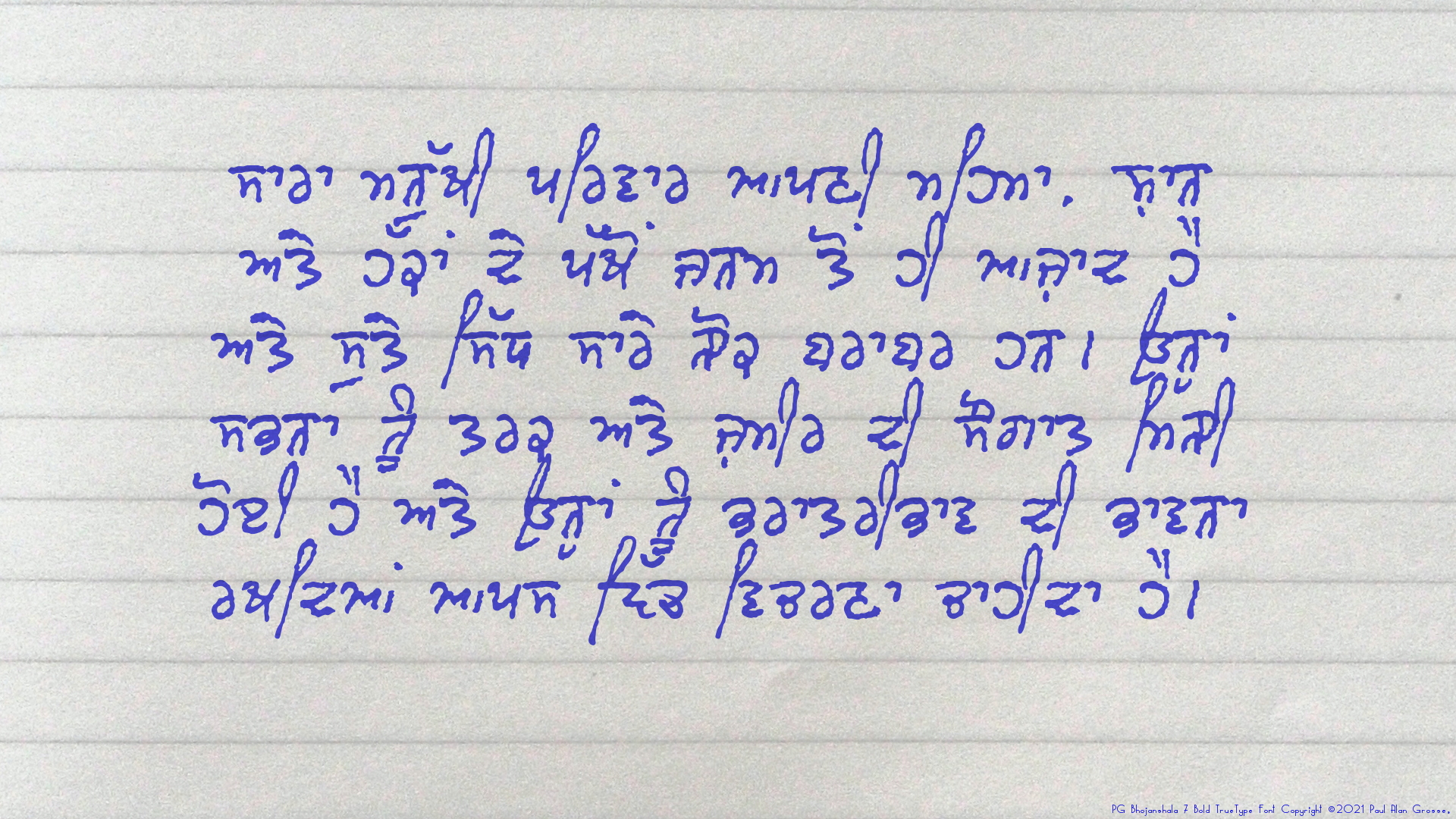 Hover the mouse over the images below to show examples of font characters and weights
Download PG Bhojanshala . . .
If you want to make a contribution directly using PayPal, my email address is paul.alan.grosse@gmail.com and please include your name and if relevant, your company so that they can be included on the contributors page.

To see a list of contributors, click here.

Thank you.