'Khicho' is a Punjabi Unicode and ASCII font in the style of pulled gum (chewing gum, bubble gum or the pulled glucose syrup that you find in the middle of British, seaside rock) The glyphs are in the Gurmukhi Unicode range in the usual way and they are mirrored into the Latin range so that those who are using software that cannot cope with Unicode, can still use it.

It is available just in Ultra-Light but what more would you want.

The font is programmed so that the character changes that appear automatically in the Unicode character set - the paer characters with or without aunkard/dulaunkard marks and one or two others - also appear when using the ASCII range characters.

Example of artwork with MFF Khicho . . .
click on the image to open it up full-sized in another tab...
This image is 1920 x 1080 pixels so you can have as a desktop wallpaper should be so inclined.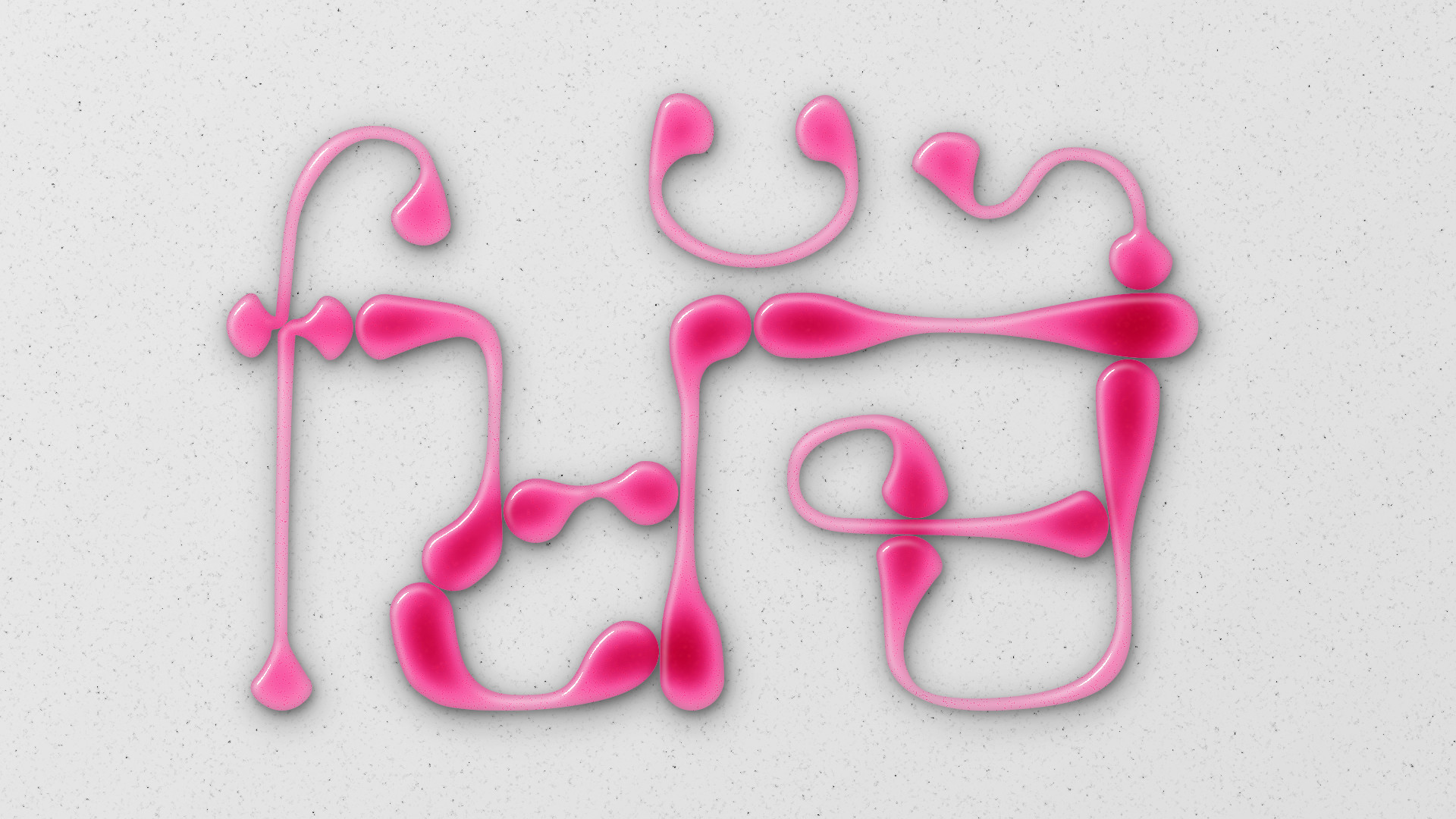 Hover the mouse over the images below to show an example of the font on a book cover
Hover the mouse over the images below to show examples of font characters and weights
Download MFF Khicho . . .

Download Miscellaneous Fun Fonts Khicho Ultra-Light
TrueType font 'khicho_02.ttf': 76,404 bytes.
Have you got the latest version of one of these fonts? If you have just downloaded it from this site, you have. Otherwise, you can check any font file by comparing the hash function results of the file on your computer with the values in the list by clicking here for text file and here for a web page - opens in a new tab. Select the font file on your system and look at the properties. Compare the hash result against the values in the table. These pages are kept up-to-date so whenever I update a font or create a new one, it will be on there.
Download All Fonts
You can download all of the fonts from all of the font families on this site in one compressed archive by clicking here for a ZIP file

or here for a TAR.GZ file

If you want to make a contribution directly using PayPal, my email address is paul.alan.grosse@gmail.com and please include your name and if relevant, your company and the project so that they can be included on the contributors page with a link if appropriate.

To see a list of contributors, click here.

Thank you.