'Rangdar' is Punjabi for 'coloured' and this font lets you create multi-coloured text in the form of transparent strips, overlaid to make the letters.

All you need to do to use this font is to size and position the font using the Rangdar 1 guide font which has all of the shapes built into one font, and then make sure that the text layer has 'Multiply' or similar as the way that it blends with the other layers - this is so that it looks like transparent filter material.


Next, change the font on that layer to Rangdar 3 1 if you are going to use three colours, or Rangdar 4 1 if you are going to use four and then simply duplicate that layer, changing the font to the second, and third versions and, if you are using four colours, an additional layer for the fourth one.

Next, change the colours of the fonts in those layers and see how they look like coloured plastic, filtering out the light.

One tip is to choose secondary colours as they leave more light for the other layers to filter out. For yellow, you can make it more orange if it is too light. Click on either of the two images for an example of how this cont can be used.

Examples of artwork with MFF Randgar . . .
click on the images to open them up full-sized in another tab...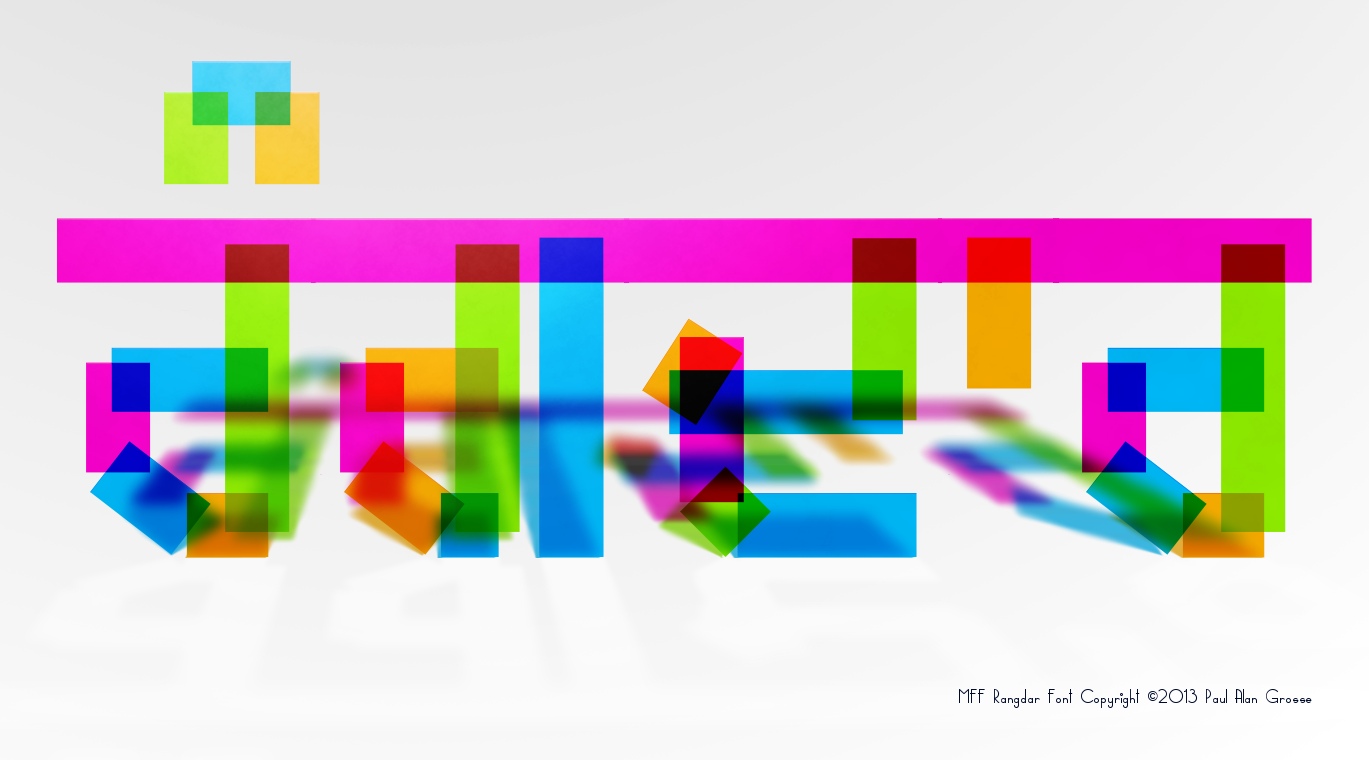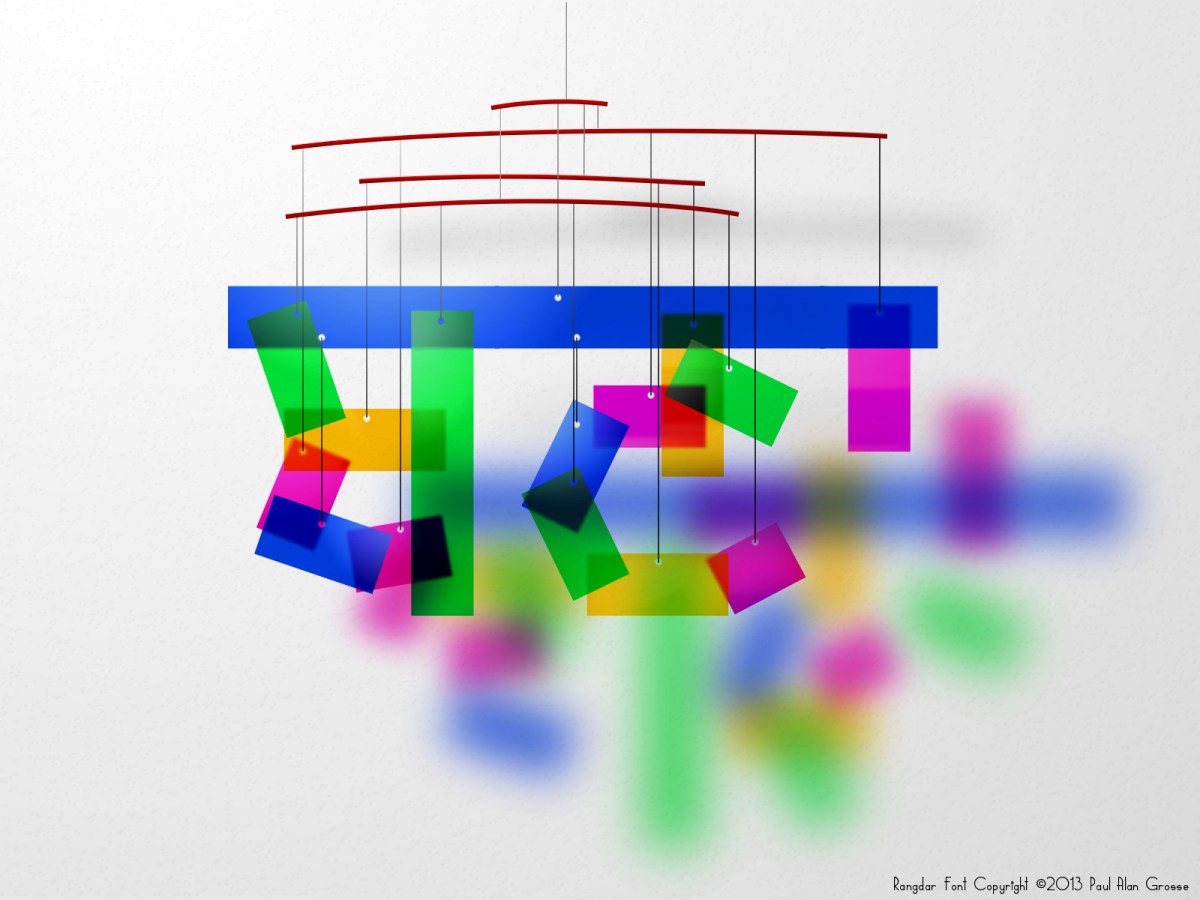 Hover the mouse over the images below to show examples of font characters and weights
Download MFF Randgar . . .

Download Miscellaneous Fun Fonts Rangdar 1 (guide for sizing and positioning)
TrueType font 'mffrangdar11.ttf': 56,080 bytes.

Download Miscellaneous Fun Fonts Rangdar 3 (set of three fonts, one for each colour)
TrueType fonts in a zip file 'mffrangdar3.zip': 33,158 bytes.

Download Miscellaneous Fun Fonts Rangdar 4 (set of four fonts, one for each colour)
TrueType fonts in a zip file 'mffrangdar4.zip': 39,487 bytes.
Have you got the latest version of one of these fonts? If you have just downloaded it from this site, you have. Otherwise, you can check any font file by comparing the hash function results of the file on your computer with the values in the list by clicking here for text file and here for a web page - opens in a new tab. Select the font file on your system and look at the properties. Compare the hash result against the values in the table. These pages are kept up-to-date so whenever I update a font or create a new one, it will be on there.
Download All Fonts
You can download all of the fonts from all of the font families on this site in one compressed archive by clicking here for a ZIP file

or here for a TAR.GZ file

If you want to make a contribution directly using PayPal, my email address is paul.alan.grosse@gmail.com and please include your name and if relevant, your company and the project so that they can be included on the contributors page with a link if appropriate.

To see a list of contributors, click here.

Thank you.